CORA is University College Cork's online Open Access repository. CORA collects, preserves and provides Open Access to scholarly publications from the UCC community.
Open Access via CORA involves no cost to the researcher or to the repository user.
CORA accepts a wide range of materials, including:
Theses

Peer-reviewed articles

Conference papers

Presentations

Posters

Working papers

Reports

Audio files

Other digital materials
If you have any questions about what kind of content is suitable for CORA, please contact the CORA team: cora@ucc.ie
Why upload to CORA?
Having your publications in CORA will increase the impact and visibility of your work by making it openly accessible to everyone online

Once your research has been archived in CORA it will be searchable through Google and Google Scholar, and will be harvested by aggregators like OpenAIRE

Studies have shown that depositing your work in an Open Access repository can increase your citations. Open access articles are more discoverable, leading to increased usage and citations

Most major funders have Open Access requirements for funded publications. Depositing your work in CORA lets you meet these requirements quickly and easily

You can measure the visibility of your publications through the usage statistics gathered by CORA

CORA guarantees long-term storage and preservation of your work into the future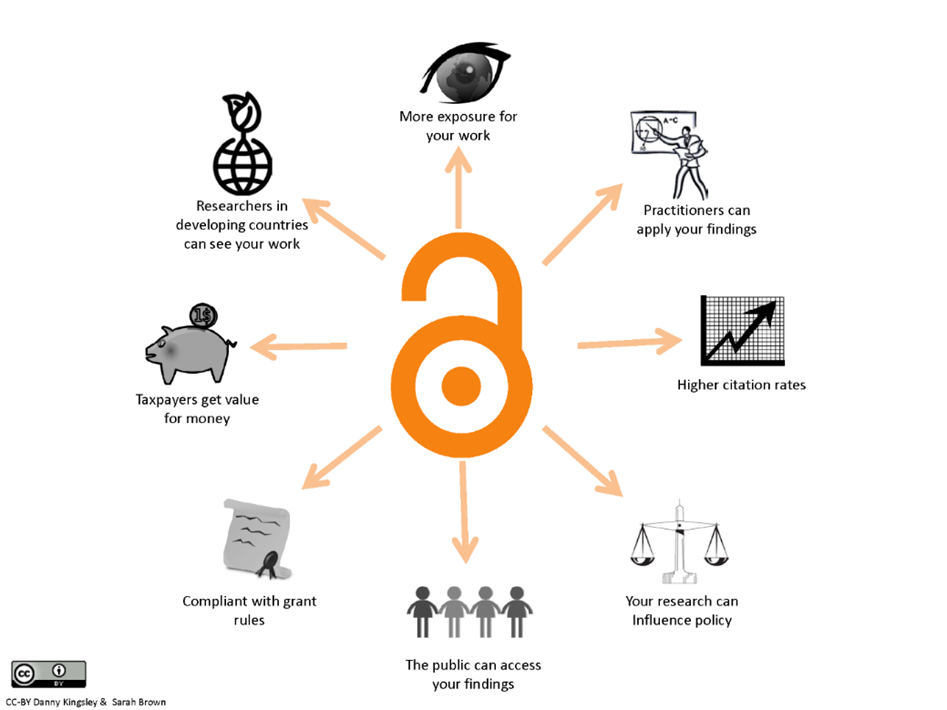 Copyright
The first owner of copyright in a work is generally the author. Unless you transfer copyright to a publisher by signing a copyright transfer agreement or an exclusive licence to publish, you will retain copyright over the work.
If you transfer copyright to the publisher, there may be restrictions on what you can do with your publication. Most publishers will not allow you to deposit the published version of your article in CORA, but they will generally allow you to deposit the Accepted Manuscript Version. The Accepted Manuscript Version is the author's final draft, after all peer-review revisions have been made, but before copy-editing, branding and layout have been applied by the publisher.
Every item uploaded to CORA is checked by the CORA team to make sure that it complies with the publisher's copyright policy.
Sample Accepted Version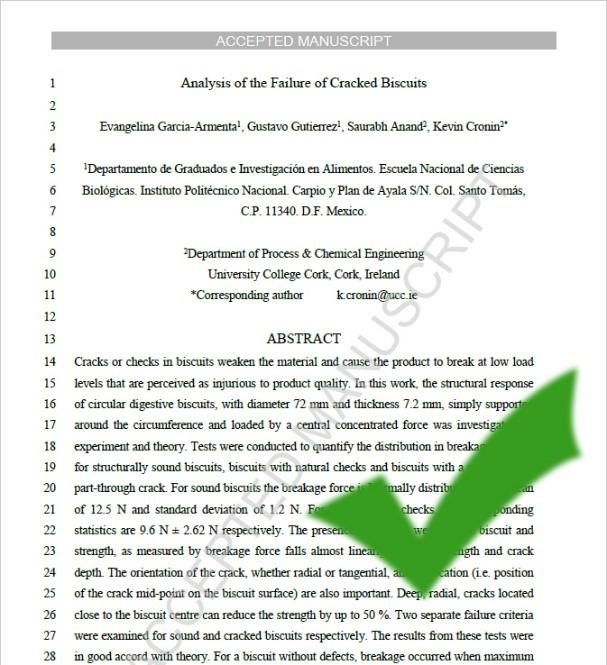 Sample Published Version
CORA Withdrawal Policy
If you believe you have legitimate grounds to complain about any item in CORA, please notify us by e-mail on cora@ucc.ie.
Legitimate grounds of complaint include a belief that inclusion of the item infringes your copyright or your moral rights or is defamatory or otherwise unlawful.
In the e-mail please include the following information: Name, organisation, e-mail address, postal address, telephone number, reason for requesting withdrawal, title of the item/publication, link to the item on CORA.
On receipt of your e-mail:
We will acknowledge your e-mail promptly, normally within 24 hours of receipt.

We will remove the file(s) from public view while the complaint is investigated.

We will investigate your complaint in full, which may include seeking legal advice where we believe this is necessary.

We will inform the original contributor of the item about the nature of your complaint, to give them an opportunity to respond.

We will endeavour to complete our investigation within 10 working days, but this may not be possible in all cases.

We will communicate our decision to you and to the original contributor of the item.

If our investigation finds in your favour, we will withdraw the item permanently from CORA.